Microdermabrasion
Most skin types can be treated, particularly thick sun damaged or scarred skin. Noticable improvement in the texture and appearance of the skin can be seen, so that makeup can be applied more evenly.


The more advanced
MICRO
"HYDRA"
BRASION minivac

Microdermabrasion with a difference.
Microhydrabrasion
uses gentle yet abrasive diamond tip heads to provide a
deep exfoliation
, combined with vacuum suction to
cleanse the pores
. The difference is in the next step...water instead of crystals, is used with the diamond tip to 'flush out' the skin thoroughly. Providing the deepest clean possible while cooling and calming. Just like a professional carpet clean for your skin. Suitable for even the most sensitive of skins or anyone who has allergies to product.

Perfect for dull skin, acne, congestion, texture imperfections, fine lines, & pigmentation

$115 single treatment with mask treatment
$300 for 3 weekly treatments (great for scarring)
$68 express 30min deep cleanse without mask

Add to any other facial for $55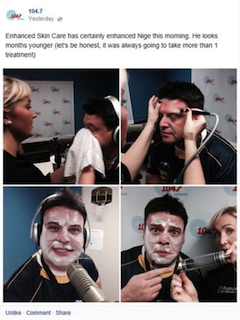 0262472100
Text enquiries
0401 099 037

64 Allara St
Canberra
ACT 2601