Gain Confidence and Freedom
with make-up that
won't rub off.

Cosmetic Tattooing
is a safe, quick and easy procedure with very little down time. The average woman spends 60 hours a year applying eyeliner and lip liner every day, think of what you could do with all that extra time. Today's cosmetic tattoo is for the young to the elderly, who desire a soft, natural enhancement to the eyebrows, eyeliner or lips. No more running and smudging of your makeup.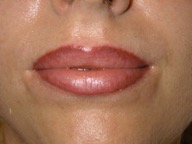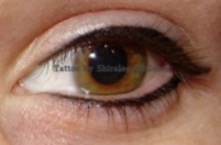 BENEFITS OF COSMETIC TATTOO

*Hair loss

*The physically active
*Oily skin or in humidity
*Want to look good all the time
*Poor eyesight, glasses or shaky hands
*Sparse eyelashes, brows or uneven lips


Cosmetic Tattoo Artist Shiralee McGann
"I am devoted to getting your desired results so feel free to book in for a chat to look at photos and discuss your needs. I love helping people feel better about their image. Whether it's just improving symmetry or adding more colour to a washed out face. It gives people peace of mind when I can improve their scar tissue and imperfections from accidents or surgery. I find it very satisfying and I really enjoy what I do."

Enhance your individual features with this simple procedure that is performed in a sterile environment with disposable instruments & local anaesthetic. Shiralee McGann, is a highly trained cosmetic tattooist who has helped many people with corrective procedures such as nipple re-colouration after breast reconstruction as well as the softening of scars. Shiralee is a member of the Australasian Association of Cosmetic Tattooing and Micro-pigmentation and has over 15 years experience as a make-up artist. So you can feel secure that she will be able to help choose the best look, colour and shape for you.
http://www.queanbeyanagechronicle.com.au/story


PH 0262472100 or Text 0401099037
FREE CONSULTATION
COSMETIC TATTOO PRICE LIST (estimation)
Eyebrows $560 (Microblading available)
Eyeliner top & bottom $595
Upper or lower lid $495
Lip Blend $690
Lip liner $595
Areola (nipple) reconstruction by consultation
Ask our staff about zip pay

To ensure your satisfaction a touch-up is generally required within 3 months ($110). Touch-up price to an old tattoo depends on the amount of work required. An $80 deposit is required when making a booking which will be forfeited if less than 48hrs notice is given to change the appointment.
A softer more natural look to enhance your features can be achieved however a made up look tends to last a longer. Tattoo colours will always look darker and more solid for about 1 week. Area may also look slightly uneven due to swelling.

FAQ cosmetic tattooing
What is microblading?
The Microblading effect is a softer feathered through hair stroke effect.

How long does cosmetic tattoo last?
The pigment can last up to 5 years. Lighter colours will fade faster than darker colours.
Does cosmetic tattooing hurt?
A topical anaesthetic is applied to reduce discomfort. Most clients say it is more irritating than painful.

Do I have a choice of colour?
Colours can be easily blended to your desired shade. These soft colours are designed to bring out the best in your natural appearance, instead of the harsh traditional colours. The pigments are FDA approved iron oxides, dispersed in alcohol and glycerin which are organic substances. All my pigments are of the highest quality and are approved for cosmetic make-up and paramedical procedures. Allergies from these gamma sterilised pigments are rare.

Can you change an old tattoo?
The good news is that you are never stuck with a colour, it can be modified. Shiralee has had a lot of experience at softening those older and harsher traditional tattoo colours. Often the initial colour can fade off to its base colour, for instance red is the base of brown. Thankfully we can correct this easily and prevent it from happening again.

How long does the procedure take?
Most appointments are 1.5- 2hrs however most of this time is consultation as eyebrows for instance only take 30mins to tattoo. You may also need a perfection visit after 6 weeks as some areas may not take as well as other spots.
What is involved in healing and post care?
Most people take the day off work following the procedure. Eyeliner usually looks like you have been crying or suffer from hay fever. Lips will be swollen too, however eyebrows generally just looks like to much make-up. Swelling can be reduced with an ice pack and may last from 2 to 72 hours, this is very individual. A cream will need to be applied for a week while the colour is more intense.

Do I need a consultation?
Consultations are essential to determine your expectations. We offer a complimentary 15min consultation. This can be done at the same time as the procedures however the $80 deposit will be non refundable if you decide not to proceed with the treatment that day, due to the time allowed.

Do I come in with make-up on?
If you have a specific look you are after you can wear make-up to help us compare colour and shape. We will need to wipe it off though to apply the anaesthetic and then redraw it afterwards.

Do I shave my eyebrows?
Most certainly not. Although we can change the shape of the brows, we try to keep the eyebrows as natural as possible.
What is the difference between eyebrow-shading and eyebrow hair strokes?
Eyebrow-shading is a technique that looks more like a pencil effect. Hair strokes fills in the gaps and resembles natural brow hair.

What is the difference between eyeliner and lash enhancement?
Lash enhancement is where pigment is inserted in tiny dots between the lashes to make them look fuller. Perfect for the non make-up look but still gives definition. Some clients prefer a line on the upper lid and lash enhancement on the lower lid.
Am I too old for cosmetic tattooing?
It is suitable for all ages especially the elderly who find it hard to apply make-up due to shaky hands or glasses. My clients range from 18 to 92. Just be aware if you are on blood thinners the colour may not absorb as easily.
What tool do you use?
I use a rotary machine especially designed for cosmetic tattoo. It evenly disturbs and implants the colour into the dermal layer of the skin.