30/04/23 14:58
This Sothys icon presents a new-generation formula containing 4 sources of hyaluronic acid combined with 2 Sothys patented active ingredients. 8hrs of hydration with creams in velvet or satin texture and immediate hydration. Quench the skin with this vegan formulae that has 4x moisturising power. Intensive in salon treatment has absolute hydration solution with 6 stages for a more radiant hydrated skin.
19/09/21 19:29
You have probably heard about microblading eyebrows by now so here is some clarification. Microblading is excellent for a natural looking brow to help fill in gaps in the brow. It is a much finer hair stroke than feather touch with a cosmetic tattoo gun. Traditionally cosmetic tattoos give a solid to ombre effect on the brows. This is perfect for people who like to wear more make-up.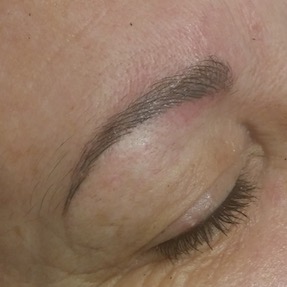 If you have any questions, I'd love to help. Just give us a call for a free consultation. Shiralee
Artist profile and FAQ


All methods use the same colours and are considered cosmetic tattooing however microblading or feather touch refers to the intensity of the colour. Generally solid and intense colours have a longer lasting look. Microblading is therefore better if you are preferring a soft natural look that lasts under 2yrs. Feather touch is similar but will usually last 1-3yrs. Cosmetic tattoo can last uptown 5yrs. This can very depending on your medical history and how the are is treated such as the use of AHA's.
PH 0262472100 or text 0401099037

09/07/21 19:36
Spring is here… A guide to re-evaluating your skincare choices

It's that time of the year that we look forward too. It gets warmer, we hibernate less & we shed the winter apparel and get ready to wear our lighter, less bulky clothes. The same could be said about our skincare choices. During the winter period, our skin dries out, oil production slows down and we dehydrate more easily from air conditioning and heaters. Our skin is often lackluster and our system sluggish. When the fresh buds bloom it is time to reevaluate our skincare for the coming season. A review of your skincare choices is essential at several junctions throughout the year to ensure your routine is still optimal. Not only change in season will bring about a change in skincare routine but also fluctuating hormones, lifestyle choices, environmental exposure and the like. Consequently, we recommend a regular skin diagnosis with your beauty therapist. They will be able to evaluate your skin's present condition and today prescribe the correct skincare moving forward into the warmer months. Let's in the meantime touch on three key tips to restore glow to your post-winter skin.


~Vitamin C~
Vitamin C is undoubtedly a powerhouse skincare ingredient. As an antioxidant that can assist with free-radical damage, it also helps with our skin's natural regeneration process, assisting the body to repair damaged skin cells. What's more, Vitamin C helps to improve collagen synthesis within the skin, in turn, helping to slow down the ageing process. organicspa have three amazing products using Vitamin C as a core active ingredient, helping you to enhance your spring glow.




Vitamin C Serum: AA2G- Ascorbyl Glucoside 2%, enhances collagen production, inhibits melanin synthesis and enhanced radical scavenging. This ingredient is known for its sun protection and age defying benefits.




A.C.E. Serum: This water-based serum deeply penetrates the skin, quickly delivering the benefits of this active, age – defying formula. As well as AA2G (Ascorbyl Glucoside, 2%) A.C.E Serum contains Kakadu Plum – the world's richest source of Vitamin C. Incredibly this ingredient has 50 times the amount of Vitamin C per 100 grams than oranges.